Monday 12th, January, 2015
2015 New Year Blog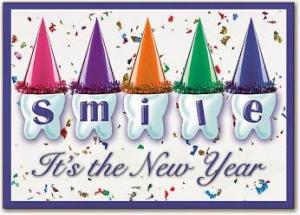 So…. I am sorry I haven't written anything for a while. .I had a case of the post Xmas blues but don't worry I have fully recovered and am ready and raring to go for 2015
So I thought I would write just a few bits that are happening at Cathedral Dental at the moment. I will keep it short as otherwise you will probably won't read it. In fact 99 % of you have probably stopped reading already but I will keep on writing for the remaining 1% of you.
Okay so……
– I hope everyone had a great Xmas and New Years and all got the presents you wanted. I only got a diary and a coffee mug which was a bit disappointing in all honesty.
– So our new team members have started. Anil is our new amazing dentist and Emily is our new nurse. They are both really nice and keep an eye out as we will be adding them to the team page of the website really soon.
– I went to see the company who will be installing the 2 new rooms in the practice. They showed me the designs and they look great. When they are done, both of the rooms are gonna be amazing. This will massively increase the levels of patient comfort and will make a visit to us even more relaxing and fun.
I am going to have my leg operation on Tuesday (13th January) so I will be out of action for a few days.
– I was on the radio again last week. I was on the Star Radio 107.9FM (Cambridge) on the business show. It was great fun and I think it is going on air Sunday 11th January but if you miss it don't worry as you can download the podcast.
There will be lots of new and exciting things happening at the Cathedral Dental in 2015. To keep with it all you can check out our Facebook page or website. Alternatively come in and see us for a chat (we will even make you a cup of tea and give you biscuit).
Hope you all have a great 2015!!!!
Indy "Still very sad about his lack of Xmas presents" Singh
Back to Blog