Friday 4th, September, 2015
Amanda's Blog ‐ Practice Day Out
It has been another hectic week here at Cathedral Dental. We have all been in an even chirpier mood than usual this week though because last weekend was our big practice day out in London – organised & orchestrated by Indy.
I am delighted to tell you that Indy did an absolutely smashing job of the big day out. We did all manage to lose him at one point though and there was a good half an hour where the team were in completely the wrong part of Piccadilly while Indy was in the right place wondering what the hell we were all playing at. I think this may be karma for all the times we've poked fun at his poor navigation skills.
It was such a fun day. There was steak & cocktails at Gaucho followed by a West End illusionist & magic show called Impossible which was awesome. It was all going on, there were people firing arrows through apples which were balanced on people's heads, cars disappearing in seconds before our eyes (a full on Mazda mx5), at one point a helicopter appeared from nowhere on the stage – it was all so clever & pretty mind boggling to watch.
The highlight of this for Indy however, was when myself & Leanne were invited up onto the stage to have our minds read. It was probably the single most mortifying moment of both of our lives – a West End stage in front of a full house is a very scary place to be! And thanks to the skill of the mind reader/ magician an entire theatre full of people in London now know that Whitney Houston "I Wanna Dance With Somebody" is my favourite song – which isn't really information I would usually go throwing around! Indy has waited years for the chance to get us back for all the embarrassing things we have done to him and this was his perfect opportunity – we will of course seek our revenge as soon as we can.
Thank you to Indy from all of the team for such a fantastic day in London, you are a top boss and we cannot wait to see what you have in store for us next year!
Have a fabulous week everyone,
Amanda xx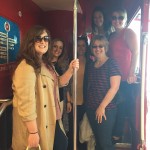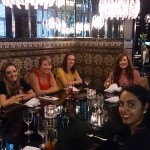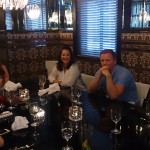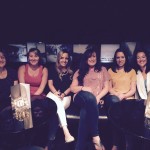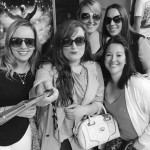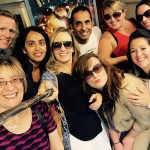 Back to Blog