Friday 9th, October, 2015
Heidi's First Blog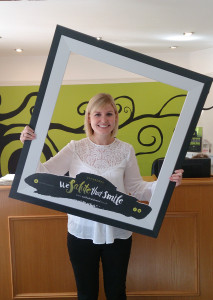 Hi, I'm Heidi the new dentist and I'm very excited to be working at Cathedral Dental. My first week went well, all my patients have been lovely and I'm looking forward to meeting more of you over the next coming months.
I couldn't ask for a better team than at Cathedral Dental and to quote a patient this week, 'I've never heard so much laughter in a dental practice.' I think it's great to be able to change patients attitudes to the dentist and realise it can be fun. Smiling and laughter are such great things and I really enjoy the cosmetic side of dentistry and giving patients smiles they love.
I love seeing new parts of the world and experiencing new things, and I was lucky enough to go Australia this year. The highlight definitely was a skydive on to the beach, although I was pretty nervous beforehand! I've recently taken on an allotment, so I'm trying my hand at growing all different types of things and am hoping to have some sprouts ready for Christmas. Any hints or tips will be greatly appreciated!
Anyway, enough about me, I'm looking forward to meeting you all. If you're around Bury please pop in and say "Hi"!
Back to Blog