Monday 14th, September, 2015
Lucky 13, FastBraces and the Girls Night Out
So…… another crazy week at Cathedral Dental. I was at Lucky 13 tattoo studio last week doing my monthly Botox and teeth whitening clinic. It is an amazing award winning studio in Ipswich and Paul Stansby is one of the best tattoo artists out there. If you are ever thinking of getting a tattoo done then this is the place to go!
On Sunday I was in London at the FastBraces advanced training course. I learnt all of the latest FastBraces techniques and knowledge. The main lecturer was Dr Viazis who is the founder and creator of FastBraces. It really is a fantastic treatment so if you want straight teeth in 6 to 9 months then Fastbraces is the treatment for you.
We were also busy this week getting everything ready for our new dentist Heidi who is starting with us in October.
I had meeting with Rachel from Cubiqdesign on Friday. We talked about and planned lots of cool and exciting promotional things we will be doing at the practice over the next few months.
Leanne and Mel are doing their Girls Night Out walk on Saturday night. If you are going to watch it make sure you give them a wave as I am sure they will appreciate the support.
I am going to watch the mighty Watford FC play Swansea this weekend. I predict Watford will lose and I will be miserable for the entire weekend.
Indy "Mr FastBraces" Singh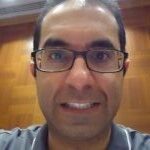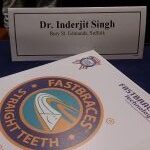 Back to Blog