At Cathedral Dental, we can help bring naturally younger-looking skin to our patients with a Sunekos treatment.
What is Sunekos?
This injectable treatment is applied in a similar style to dermal fillers or wrinkle correction, but thanks to a patented formula, it works in a very different way. Made up of a combination of hyaluronic acid and amino acids, Sunekos can help restore and promote the building up of collagen and elastin. This 'dermal biogenesis' deeply hydrates the skin, plumping up and adding volume to the skin tissue leaving it looking younger and tighter.
Who is it suitable for?
Sunekos is suitable for anyone worried about the appearance of fine lines and wrinkles, crepey or thin skin, and loss of elasticity in the skin.
Where can the treatment be applied?
Sunekos can be applied to treat and target areas around the eyes, face, neck, chest, and hands. We will discuss which areas you wish to target the most in a consultation before you receive the treatment.
How long does the treatment take?
This is a four-part treatment, with each treatment taking place 7-10 days apart. In most cases, each appointment should only last for half an hour.
Is there any downtime?
There usually isn't any evidence of the treatment having taken place after an appointment, although there is a risk of mild swelling and some bruising as with any injectable treatment. You should be able to return to your day as normal immediately after the treatment, although you need to avoid swimming for 48 hours as well as massaging the treated area for 24 hours after.
How long do the results last for?
Most patients continue noticing the results for up to six months after the treatment. We recommend receiving maintenance treatment at 4-7 month intervals in order to maintain the skin's revitalised finish.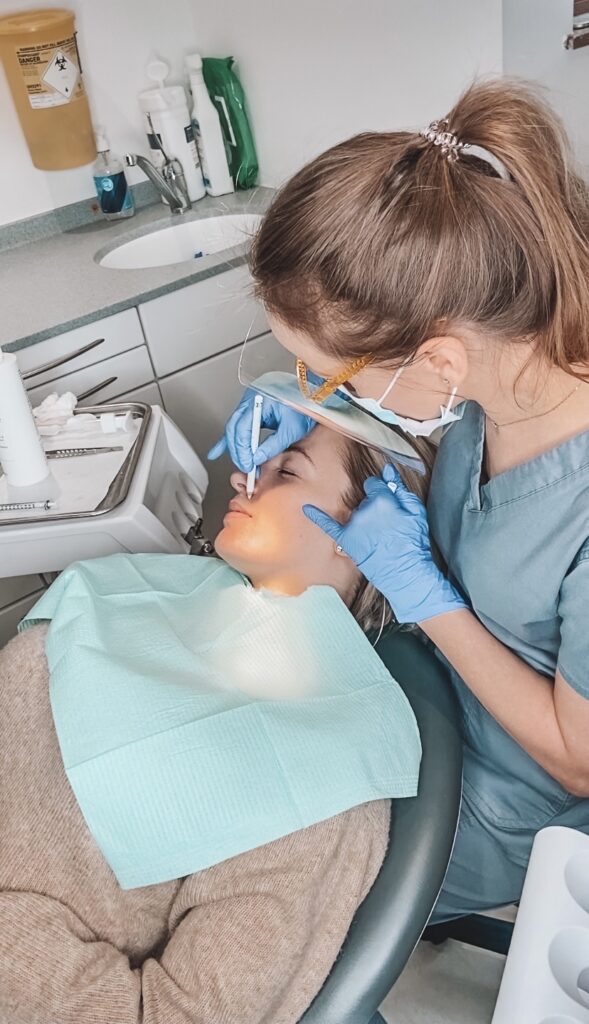 Back to Facial Aesthetics