Thursday 5th, March, 2015
Junk Food Kids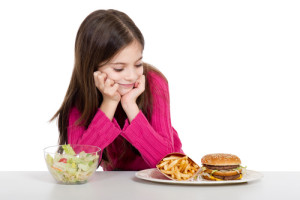 So…. the Channel 4 shown about Junk Food Kids has been quite a hot topic. As well as causing general health problems, junk food can also cause tooth decay in childrens teeth.
At Cathedral Dental we are seeing an increasing number of children who are coming to see us with decayed or broken teeth which then require fillings or sometimes even extractions.
If you have kids and are worried about their teeth decaying then Indy "the expert" can help.
The main reasons kids get decay is due to snacking on sugary foods and drinks. In an ideal world you wouldn't give you your child anything sugary. Having two young daughters myself I know that in reality this is impossible.
The main thing is to avoid sugary snacks in between meals. If your child is going to eat anything sugary only give to them at mealtimes.
So what is a healthy snack? Here are some good examples that have worked well with my kids:
– Cut up fruit: apples, pineapple, pears, strawberries etc
– Cut up vegetables: carrot, celery, cucumber, red and yellow peppers are sweet, cherry tomatoes that are small enough for children to eat in one mouthful.
– Peanut butter (unless allergic) spread onto a stick of celery
– Cheddar cheese with a slice of apple
– Bananas – easy to carry and eat when out of the home.
– Nuts are a great source of protein, if your child is definitely NOT allergic.
– Fruit Smoothies, either made fresh at home, or bought for after school. If you buy them beware that some do contain a lot of sugar. Read labels!
– Water is the most important and nutritious drink your child could have. Encourage him/her to drink water before anything else. Small cartons of milk are also a good choice.
Some tips on snacking:
– Watch out for foods which say 'fat free' 'sugar free' 'low sugar' 'low fat'. Check labels as these claims are made to encourage you to purchase the food, but they still may be full of sugar.
– Don't give children too many choices. Offer them the healthy food and say 'here you are', don't say 'would you like' as it gives them the option to say 'no'.
– Change the snacks each day – be creative eg cut up fruit and veg into fun pieces.
– Be patient with your children. If you are trying to change their snacking habits, it won't happen overnight.
– Small containers and small plastic bags are also important to put the snacks in. Children like to have their own little containers.
So lots of advice there. I hope you find it useful. There are loads of other things you can do to help keep your kids teeth healthy and I will write about them in future blogs.
Indy "As healthy as an organic avocado"" Singh
Back to Blog